What it's really like to be a garment worker and run an ethical business in Cambodia.
There are some things in this world that can only be understood when you're actually in them. Working as a garment worker in Cambodia is one of those. Sure, you can watch The True Cost, read interviews, and indulge in media coverage, but describing what it's like to work in one of the world's most polluting and damaging industries, is near impossible.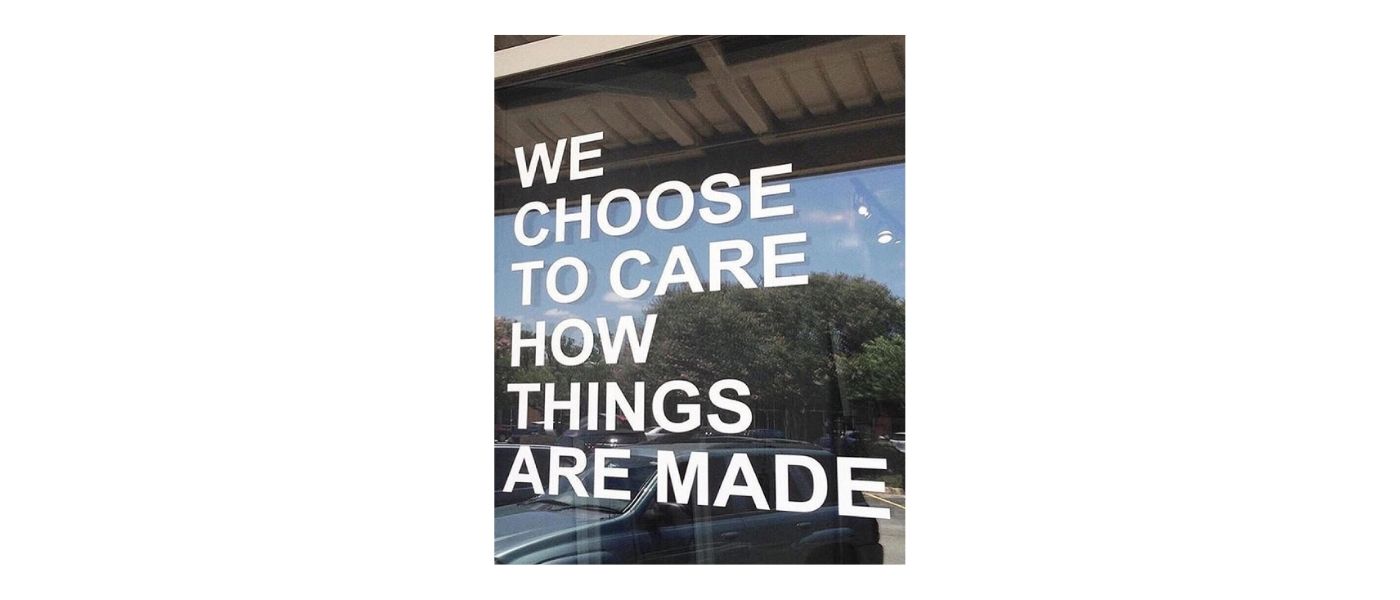 There are some things in this world that can only be understood when you're actually in them. Working as a garment worker in Cambodia is one of those. Sure, you can watch The True Cost, read interviews, and indulge in media coverage, but describing what it's like to work in one of the world's most polluting and damaging industries, is near impossible.
Hey, we're Dorsu, and we're attempting the near impossible. As a Cambodian – Australian run ethical fashion brand, we know a thing or two (or three), about the Cambodian fashion industry. We're going to try our very best to help you understand what it's really like to be a garment worker in Cambodia, and explain how we're putting all our energy into changing the lives of Cambodian garment workers by doing things differently.
The Cambodian Garment Industry
As a Cambodian – Australian company operating in Cambodia, we are smack-bang in the middle of a large, complex and inherently negative garment industry. Although we operate independently to this industry and at a very different scale, we're super clued up on the current context.

Here's a rough breakdown of what the Cambodian garment industry looks like today.
Cambodia…
is one of the largest producers of clothing globally
employs over 700,000 workers which accounts for approximately 80% of the country's total export revenue (Better Factories Cambodia)
Does not regulate rental agreements
Has doubled the minimum wage for factory workers over the past 5 years
Holds dramatically high gambling, substance abuse, and family violence statistics
Only has a minimum wage in the garment sector
Packs 200,000 garment workers into open back cattle trucks every day, and herds them over long distances on broken, chaotic roads. From July 2017 – July 2018 there were 5 deaths and 503 injuries reported from road accidents involving garment trucks. The most recent and incredibly horrific accident occurred only this year, with the collision of two garment trucks causing 5 women to lose limbs and 3 more to be severely injured.
Garment workers…
Are subject to harsh and often dangerous working conditions
Work long hours
Receive low pay
Travel in unsafe vehicles to and from factories
Receive some support and guidance from various organisations, workers unions, and government departments
Lack permanent contracts
Frequently report sexual harassment in the workplace
Have alarming high rates of reported family debt (often as a result of poorly managed microfinance programs)
Struggle with frequently increasing rents (if their wages grow, landlords immediately increase their rent)
How Dorsu is Different
It's clear the Cambodian garment industry has a long way to go. Working as a garment worker in Cambodia is challenging, to say the least. But not for our Dorsu employees.
Although our operations and business choices at Dorsu are not all that dissimilar from other factories who manage risk, work to economies of scale, have overheads, face the challenges of fabric sourcing and so on, there's a main difference. People are our highest priority.
We value the individuals that are part of our team and community in which we operate in. We treat our factory workers like family. We choose to carry out business with a constructive and positive impact on the world, rather than as a profit hungry, fast fashion label. We create clothing that is not only made by people who work in fair conditions, but clothing that is also functional, versatile, designed, and beautiful. Our aim is for it to become a part of your life, rather than a disposable accessory to it.
Essentially, we value people over profit, and the planet over trends. Everything we do is in support of our workers, their communities, and our country. We absolutely need to be a profitable company to provide fair and safe opportunity to our team, but we will never make a decision that puts a person or the environment at risk.
In a nutshell, through running a safe, fair, and supportive garment production space, we offer workers an alternative to the harsh realities of standard Cambodian garment factory work. Our team learn and grow in an environment that supports them as individuals and skilled workers.
Dorsu…
Pays entry-level wages that exceed the Cambodian garment industry's legal minimum by 30%
Provides the opportunity for skills development, training, and career advancement through on-the-job training
Focuses on opportunities for promotion, professional development, growth, and learning
Provides all staff with protective shoes and clothing
Prepares the workspace with strict fire equipment and safety policies that are upheld in the open plan studio
Organises mandatory on-the-job safety training and regular equipment maintenance
Trains and equips all management staff around how to deal with safety hazards, incidents, staff grievances, and serious misconduct
Annually reviews all permanent contracts
Dorsu garment workers…
Work a 9-hour workday that includes a 1-hour lunch and two 15 minute breaks
Work a 5 work week (Cambodia typically has a 6-day work week), with an optional 6th day at overtime rates
Receive monthly performance-based bonuses
Are paid accrued annual leave plus national holidays
Receive illness and personal leave, as well as maternity and paternity leave
Receive a bicycle and/or a motorcycle helmet upon employment (including safety insurance that covers accidents when travelling to and from work)
We positively impact our surrounding community by…
Producing highly experienced and skilled workers
Increasing employment and living standards
Pushing education forward as a priority for future generations
Contributing to country-wide industry change
Growing awareness and recognition of the negative impacts the garment industry has on workers, their families, and communities
Providing an alternative that helps workers to seek better conditions, demand the protection of their rights, and pave the way for large-scale industry change
You can read more about our operational policies and procedures at dorsu.org/pages/team .
The Role of the Consumer
Now you understand what it's really like to be a garment worker in Cambodia, you're probably wondering what to do next. Knowing what to do with this kind of information is the tough part, we know. Acting on this information is hard, confusing, and often overwhelming. The first step though, is to give it a go. The second, is to not give up.
As a clothing brand within the ethical space, our biggest advice to consumers would be to get to know the brands you would like to purchase from, and understand their processes and choices as well as their role in the industry. Make a considered effort to understand the company's impact on their staff, their community and their environment, while keeping in mind the context in which they operate. There is no one way to fix this industry, but there are many different actions we can take as consumers to get the ball rolling.
Getting started…
Place pressure on brands: email them, comment on their Instagram posts, or send them a private Facebook message (head to Ethical Made Easy's helpful email templates)
Understand that not one individual party holds all the power and influence; it's a combined effort that rights wrongs.
Make sure the information you are absorbing is well researched, unbiased and accurate.
If you think something doesn't sound quite right, ask questions. Don't be afraid to contact the brand directly.
Be that friend that subtly (but consistently) nudges your crew to think twice about where they are purchasing their clothing from.
Also be the person who makes a stand when someone says "but it's just one t-shirt, it's not going to actually make any difference" because IT DOES MAKE A DIFFERENCE! Imagine the impact we could have if every Aussie bought just one less item of clothing a year…
Remember that issues in the garment industry aren't isolated. Like most things, the industry's impact spreads far and wide. Those blue jeans you're wearing? They affect more than just the people making them. (Watch Riverblue if you haven't already).
Information from this article was derived from an original piece, published by Dorsu.