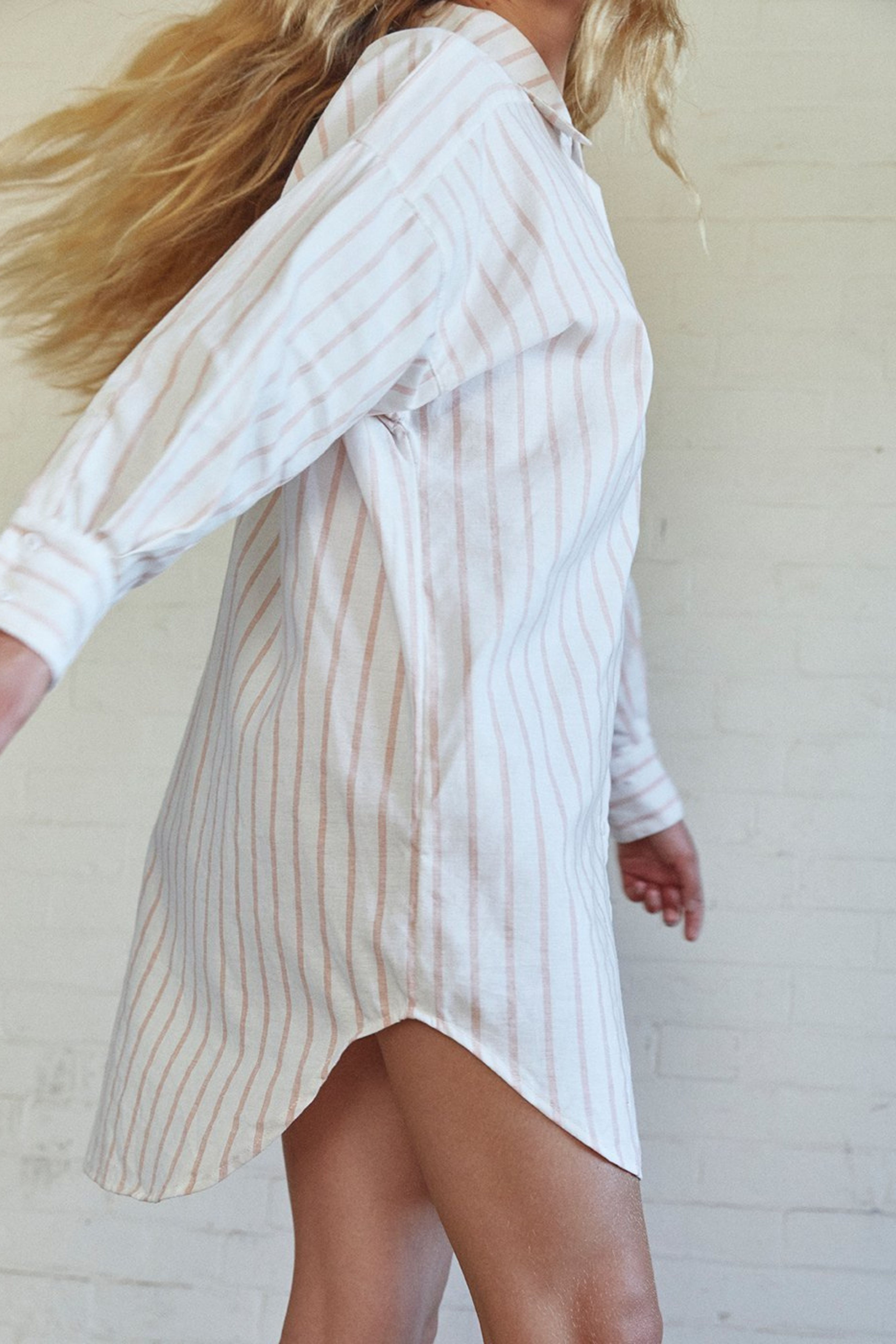 The traditional fast fashion model has caused an over-saturation of both cheaply made goods and unsustainable processes of garment creation, and the shift towards weekly trends has not helped to stop this. This is why it's so incredibly important to normalise the re-wearing of clothes. We've put together a list of seven ethically-made, completely re-wearable dresses you will be proud to re-wear time and time again. Whether it's a classic shirt dress that you wear to work week after week, or a little black dress for weddings and after work drinks, you'll be proud to outfit repeat these dresses.

---
---
02. Meli Tiered Sundress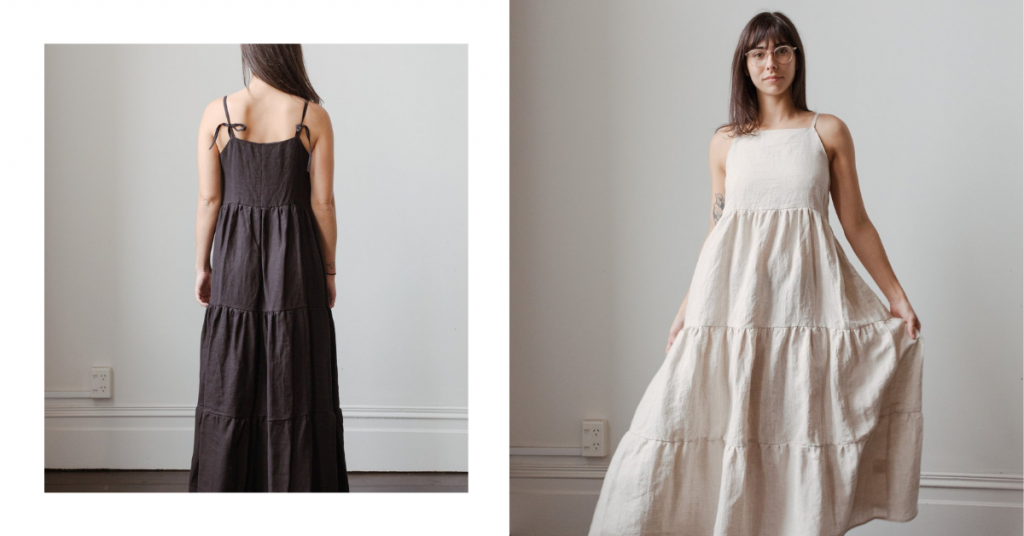 Brand: Seer & Wilde
Price: $299
The Meli Tiered Sundress by New Zealand sustainable fashion company Seer & Wilde is one for the ages; kind of like a good bottle of red. This ethically-made full-length linen number is not only available in six different colours (black, white, moss, paprika, denim, and oatmeal), but also has adjustable straps (hello versatility) and a loose fit (hello third donut). The paneled, tiered design gives this dress a cutesy look, and the length and high-neck cut make it perfect for that Sunday afternoon picnic at the park.

SHOP SEER & WILDE HERE
---
---
04. Forage Dress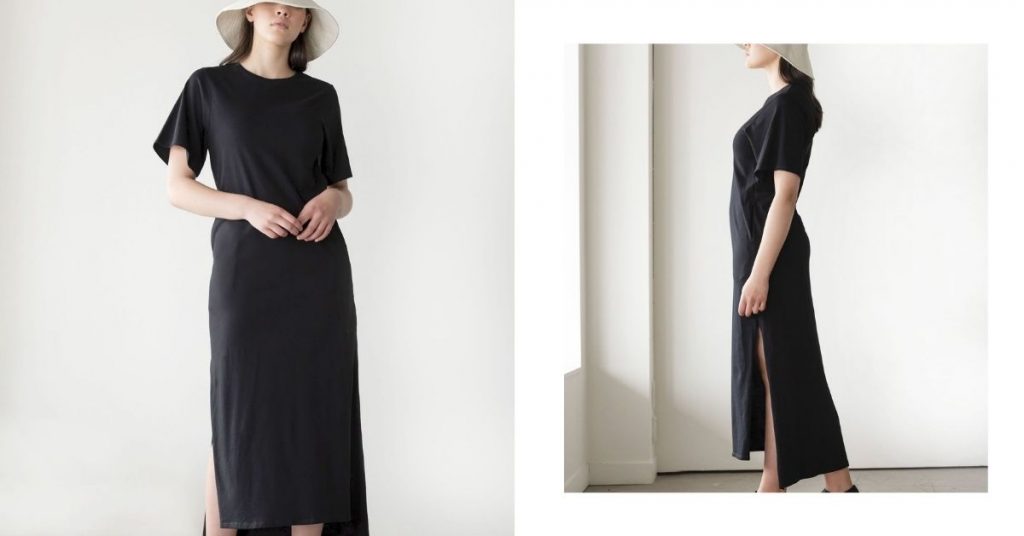 Brand: ReCreate Clothing
Price: $129.90
The Forage Dress by New Zealand-based ethical fashion label ReCreate would be a serious contender for "Most Worn Ethically-Made Dress" should it ever find itself in your wardrobe. This sustainably-crafted dress is made from ReCreate's own GOTS certified cotton/jersey blend – an iconic duo of fibres known for its comfort, stretch, and softness – in a Cambodian factory that adheres to strict ethical standards, including paying the employees a living wage and providing them with all the leave entitlements synonymous with a full-time working week. With its deep side slits, boxy sleeves, ankle-length finish, side seam pockets, and slightly tapered waist, the Forage Dress is ideal for both work and play. Oh, and it's available in both black and sand. You're welcome.

SHOP RECREATE HERE
---
---
06. Sarah Linen Shirt Dress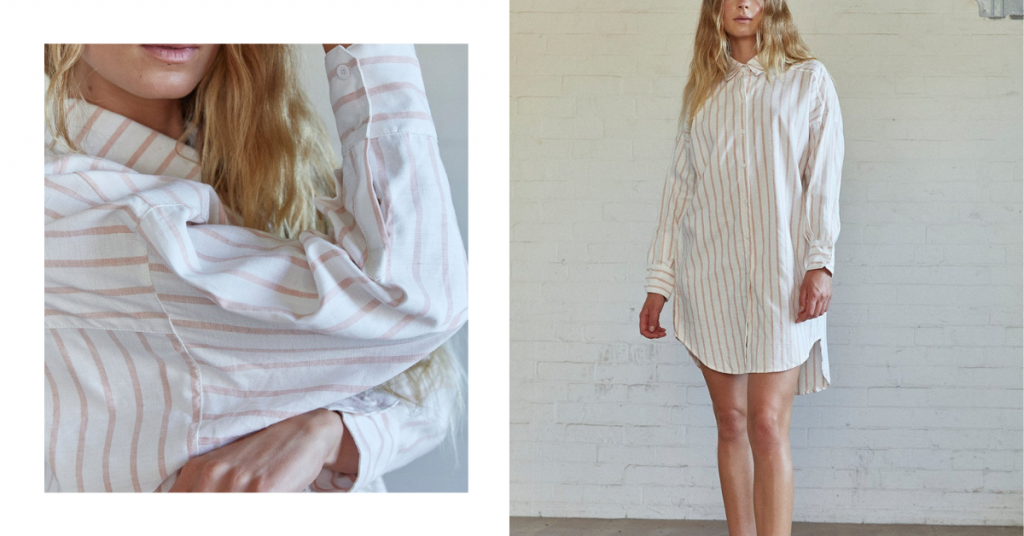 Brand: Outland Denim
Price: $289.90
A dress is only as beautiful as the process in which it was made, and the Sarah Linen Shirt Dress by Australian ethical fashion company Outland Denim may just take the cake. Sarah is ethically, fairly, and sustainably-made in Cambodia; crafted with water, energy, and chemical reducing technology from 100% vegan materials; designed with an oversized, layerable, and buildable fit; available in both White Stripe and Dusty Rose Stripe; and helps provide opportunity, education, and financial freedom to survivors of the sex trafficking industry. So, if you've been on the hunt for an ethically-made, timeless, versatile shirt dress, Sarah is your girl.

SHOP OUTLAND DENIM HERE
---
---
As you can probably tell, if there's one thing we love here at Ethical Made Easy, it's a good and re-wearable dress. By good and re-wearable we mean ethically-crafted from sustainably-sourced materials, and designed with "timeless" and "trans-seasonal" as the main criteria.

These 7 ethically-made dresses are not only beautiful to look at, but the processes in which they were made will also make you a proud outfit repeater. To be able to tell the story of how a garment was made, rather than the criminally cheap sale price you purchased it at, will always be the more valuable conversation starter.
These dresses won't just make you proud to be an outfit repeater, though; they will also save you time (when choosing what to wear, because it'll obviously be one of them), and money (because they are designed as timeless, trend-defying pieces that will last you for years to come).